Press
Sample Event


Join us on sample date

419,160,445 million . . .
was the number of impressions that last year's Building Adventure coverage received.
Coverage spanned local and national media outlets including:
New York Times, Associated Press,
Washington Post, and ESPN.com and produced high levels of social media engagement.
Here's a sampling of the coverage: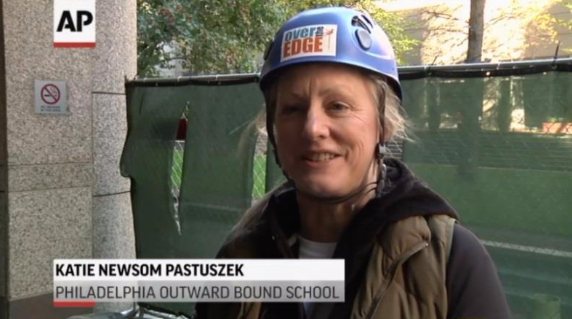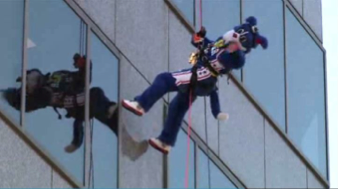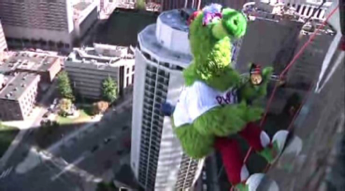 NATIONAL
Associated Press [VIDEO]:
Philly Sports Mascots Rappel Down Skyscraper
NBA.com [VIDEO]: Franklin's (Philadelphia 76ers Mascot) High Flying Stunt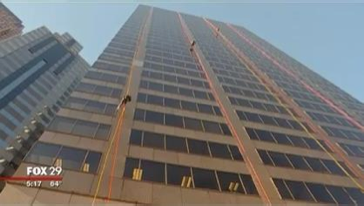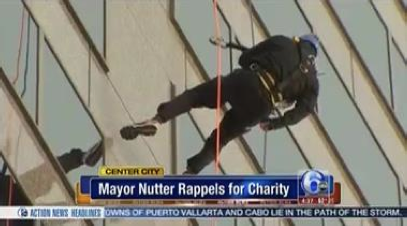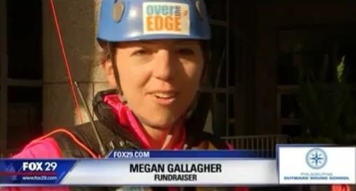 LOCAL
CBS 3 Philly [VIDEO]: Vittoria Woodill Rappels Down 31-Story Building
Billy Penn: 'Don't look down': How I survived walking down a skyscraper for Outward Bound
CBS 3 Philly: Fundraising At 400-Feet: The Outward Bound Way
CBS 3 Philly [VIDEO]: Philadelphia's Mayor Rappels Down 31-Story Building
6ABC [VIDEO]: RAPPELLING DOWN TO BENEFIT OUTWARD BOUND
Philadelphia Magazine: This Is What It's Like to Rappel from a 31-Story Building in Center City
Philly Voice: Stepping over the edge for Philadelphia school kids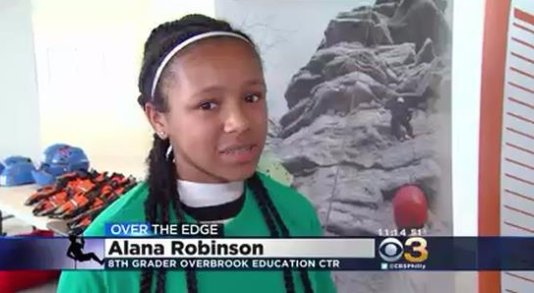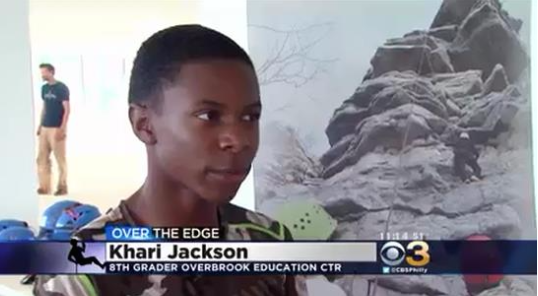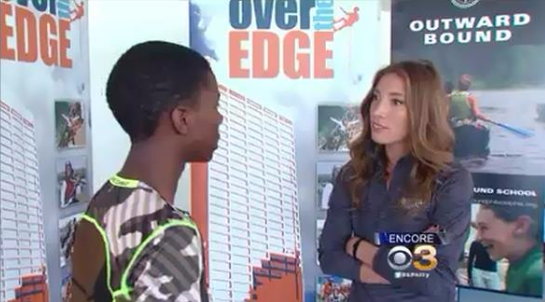 FOR THE 2015 MEDIA REPORT, PLEASE CLICK HERE.